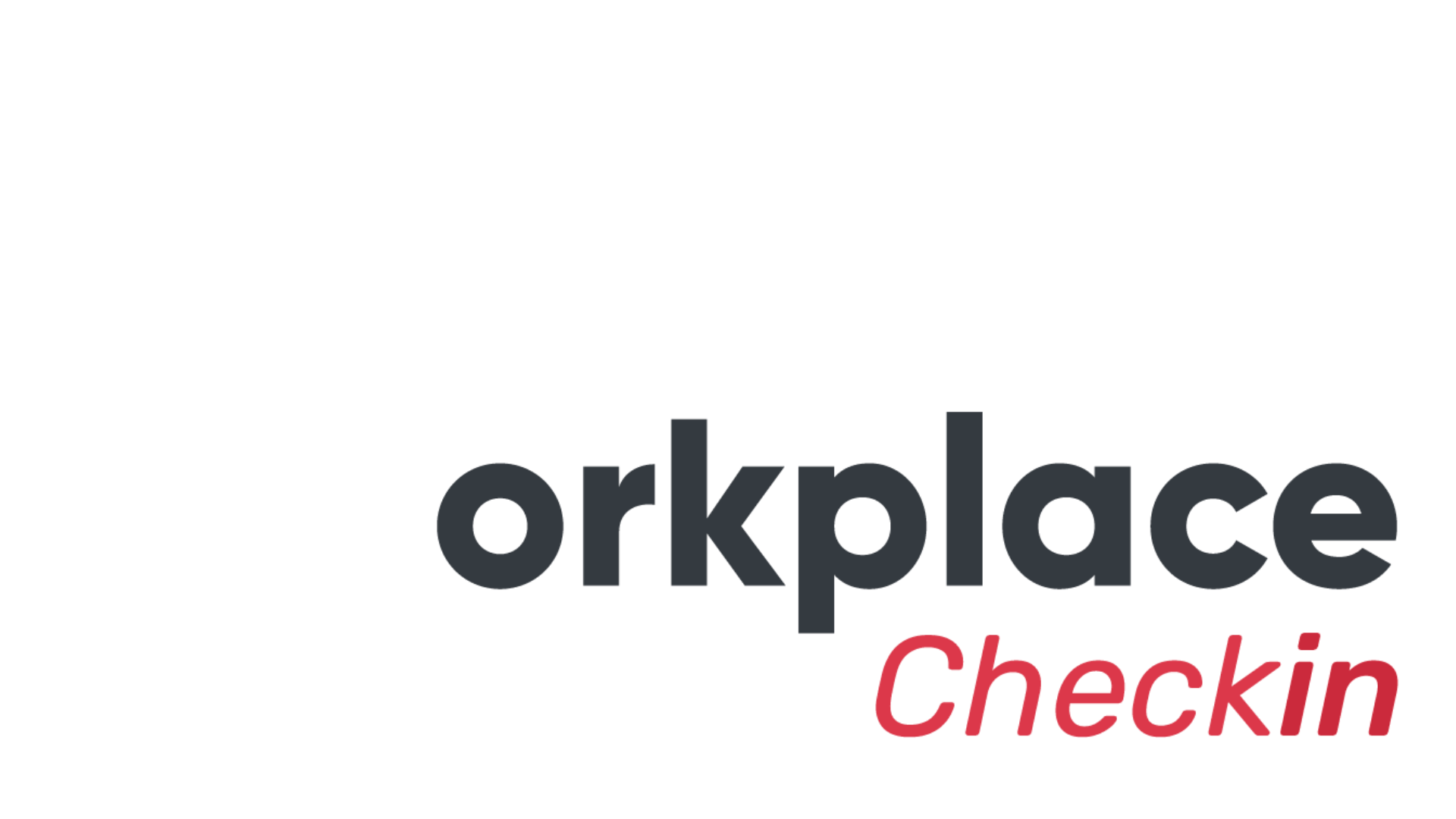 Agreement to Terms
Please review Workplace Checkin Website Terms of Use ("Terms") carefully as they are a legally binding agreement between Workplace, Inc., and You. Is this Terms of Use Workplace, Inc. is referred to as "Workplace Checkin", or "Workplace." By using or accessing our website ("Website"), you agree to be bound by all terms as mentioned in this "Terms of Use", and to comply with applicable regulations and laws.
The Website holds a variety of documents, resources, and information including, but not limited to, text, images, photographs, product descriptions, logos, testimonials, reports, diagrams, software, download areas, Web Services, Application Program Interface ("APIs") and other tools (collectively the "Materials").
If you are not in agreement with the Terms, do not use the Website or any Materials contained therein.
Accounts
To provide essential and optional services to You, we may request certain information in different areas of the Website. You agree to provide accurate and up-to-date information. Information received by You during any data collection process, as well as all other information, collect about you during your visit to the Website, will be governed by Workplace's then-current Privacy Policy.
You acknowledge and agree that You are solely responsible for maintaining the privacy and confidentiality of your personal account information and passwords.
Materials
The Materials are protected by copyright, patent, trademark, and various applicable laws. No license or other rights are granted except as expressly stated in these Terms of Use. Unless otherwise stated herein, the use of Materials is exclusively for educational and non-commercial use. Unless expressly authorized by Workplace, you may not copy, publish, distribute, display, alter or make derivatives of any Materials.
If your professions, such as journalism or academics, require the use of our Materials, you must contact Workplace directly for rights, references, source Materials, and permissions. Any unauthorized use of Workplace Materials is strictly prohibited, and Workplace reserves the right to take appropriate legal action.
Submissions
You are entirely responsible for anything that you upload, post, display, or otherwise transmit to or via the Website, including, but not limited to, software code, propriety or sensitive information, articles, feedback, or suggestions (collectively the "Submission"). You agree that you own all rights in and to any Submission, or that you have obtained the necessary rights and/or permissions to make the Submission. Each Submission must comply with the applicable acceptable use policy.
You give Workplace Inc. and sublicensees a perpetual, irrevocable, transferable, worldwide, royalty-free, and non-exclusive license to reproduce, adapt, modify, translate, publish, publicly perform, publicly display, and distribute any Submission. Workplace is under no obligation to post or use any Submission, and Workplace may remove any Submission at any time in its sole discretion.
If you believe your copyrighted material has been posted on any Website without your permission, please contact us.
Hyperlinks
Workplace Inc. is not responsible for any third-party content or linked websites provided on the Website. The provision of any link does not imply Workplace's endorsement of the website and is provided only as a convenience.
DISCLAIMER OF WARRANTY
USE OF THE WEBSITE AND ANY MATERIALS ARE AT YOUR OWN RISK. ALL MATERIALS ARE PROVIDED "AS IS", WITH NO WARRANTIES OR GUARANTEES WHATSOEVER. WORKPLACE EXPRESSLY DISCLAIMS TO THE FULLEST EXTENT PERMITTED BY LAW ALL EXPRESS, IMPLIED, STATUTORY, AND OTHER WARRANTIES, GUARANTEES, OR REPRESENTATIONS, INCLUDING, WITHOUT LIMITATION, THE WARRANTIES OF MERCHANTABILITY, FITNESS FOR A PARTICULAR PURPOSE, AND NON-INFRINGEMENT OF PROPRIETARY AND INTELLECTUAL PROPERTY RIGHTS. WITHOUT LIMITATION, WORKPLACE MAKES NO WARRANTY OR GUARANTEE THAT THE WEBSITE OR ANY MATERIALS WILL BE UNINTERRUPTED, TIMELY, SECURE, OR ERROR-FREE. THESE EXCLUSIONS OF WARRANTIES WILL APPLY TO YOU TO THE FULLEST EXTENT ALLOWED BY LAW.
LIMITATION OF LIABILITY
IN NO EVENT WILL THE WORKPLACE BE LIABLE TO ANY PARTY FOR ANY DIRECT, INDIRECT, INCIDENTAL, SPECIAL, PUNITIVE, OR CONSEQUENTIAL DAMAGES OF ANY TYPE WHATSOEVER RELATED TO OR ARISING FROM THE WEBSITE OR USE OF THE MATERIALS, OR OF ANY SITE OR RESOURCE LINKED TO, REFERENCED, OR ACCESSED THROUGH THE WEBSITE. THIS EXCLUSION AND WAIVER OF LIABILITY INCLUDES, WITHOUT LIMITATION, ANY LOST PROFITS, BUSINESS INTERRUPTION, LOST SAVINGS, OR LOSS OF DATA, EVEN IF WORKPLACE IS EXPRESSLY ADVISED OF THE POSSIBILITY OF SUCH DAMAGES. THIS EXCLUSION AND WAIVER OF LIABILITY APPLIES TO ALL CAUSES OF ACTION, NO MATTER THE LEGAL THEORIES, AND WILL APPLY TO THE FULLEST EXTENT PERMISSIBLE BY LAW.
General
These Terms govern your use of the Website and constitute the entire legal agreement between you and Workplace relating thereto. Additional or different terms, conditions, and notices may apply to specific components of Materials offered through the Website. In the event of any conflict, such additional or different terms, conditions, and notices will prevail over these Terms. Please see the applicable agreement or notice. Workplace reserves all rights not expressly granted under these Terms, including intellectual property rights, and no other rights are granted under these Terms by implication or estoppel, or otherwise. Workplace may update these Terms from time to time. Workplace will change the Last Updated date at the bottom of these Terms when it does so. It is your responsibility to check these Terms regularly. Workplace's failure to enforce any legal right or remedy contained in these Terms or applicable law shall not be deemed a formal waiver of those rights or remedies and those rights or remedies will still be available to Workplace. If a court of competent jurisdiction deems any provision of these Terms invalid, the remaining provisions of these Terms will be unaffected. You acknowledge that Workplace may apply for injunctive remedies in any jurisdiction. There are no third-party beneficiary rights under these Terms.
Last Updated: November 15, 2021